The new stimulus package (The Federal Consolidated Appropriations Act) signed by Trump at the end of December 27th 2020 was to bring relief to many Americans. With the $600 stimulus it also carried with it an extension of unemployment and a $300 additional weekly unemployment payment. Many states have been reporting that this $300 has been going out to unemployed workers. A few of the payments have reached some Ohioans. Many Ohioans have taken to social media though to express frustration over what looks like up to 4 months of no unemployment payments whatsoever. On Reddit a group has formed of frustrated workers who have been dealing with the sudden shut off of unemployment payments in Ohio. Many are reporting no payments in quite a while. Ohio has failed to contact people or relay what is going on.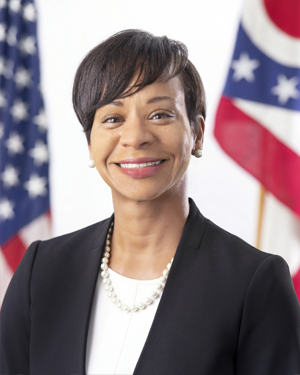 When The Ohio Department of Jobs and Family Services (ODJFS) was approached about this little to no answers were given. Instead the questions were deflected with a push to change the narrative to one about organized crime and fraud. Instead of fixing the problem ODJFS took to media not answering questions of the many who are struggling to make rent or feed families but to say they are putting their energy to fighting fraud and theft. The easiest thing to access on the Ohio Unemployment page is not applying for unemployment or anything that serves the unemployed, but a large section to report Identity Theft. In response to this Kimberly Henderson the Director of ODJFS has given little to no response. In an article from the Dayton Daily News she avoided answering the question of just how many unemployed Ohioans have received payments. The fault is placed on Deloitte Consulting for rolling out a new site to deal with this while acknowledging that they have done so for at least 8 other states at this time. ODJFS has released many statements and seems to encourage the talk of fraud first and foremost. The ODJFS Twitter page has not addressed the issue or taken steps to let struggling workers know what their future will look like, but it did post a nice video with music about identity theft.
In an article posted the 19th at Cleveland.com Joh Husted addressed claims of fraud:
Husted, a Columbus-area Republican, said that state officials are still trying to track down exactly how many fraudulent jobless claims have been filed with the Ohio Department of Job and Family Services.

But he said that so many false claims have been filed that state officials are now checking on every claim to make sure it's genuine. That, Husted said, often leads to legitimate claims being delayed.

https://www.cleveland.com/open/2021/01/unemployment-benefits-scams-spike-around-ohio-targeting-even-gov-mike-dewine.html
So, we see that even though unemployed workers already went through the process of filing and verifying their claims last year their priority is to assume every worker filed is looked at for fraud before receiving anything. How long will this last? Nobody is giving that answer. Ohio has failed to send letters or clarification to those on unemployment. They have apparently taken their resources to prioritize treating unemployed workers as criminals before they can eat or pay rent.
Social media reports of what people are being told and what little information that has come out has largely been conflicting. It seems that ODJFS is more concerned with alleged crimes that they are too busy to give any solid information. Unemployment groups in social media sites such as Reddit and Facebook have been circulating claims that a member in the groups has committed suicide over the stress of having his income cut off by ODJFS. While Ohio wages their war on crime people are struggling during a time of record unemployment during a pandemic with nothing but uncertainty of any relief in site.
Many have taken to social media to share rude and condescending email responses they have been receiving from Director Kimberly Henderson. A petition has been circulating calling for her resignation. Some discussion on social media has also been calling for more active responses to being treated this way such as peaceful protests. Any way it goes people are desperate, angry and calling for a change soon.
1/22/21 UPDATE: Are you going through this right now? Let your voice be heard, tell your story and let's show the state what is going on.
https://www.cleveland.com/personalfinance/2021/01/some-ohioans-now-receiving-300-extra-in-weekly-unemployment-others-may-have-to-wait-a-month-to-apply-for-benefits-extended-weeks-ago.html